Windows® 10 Creators Update Released.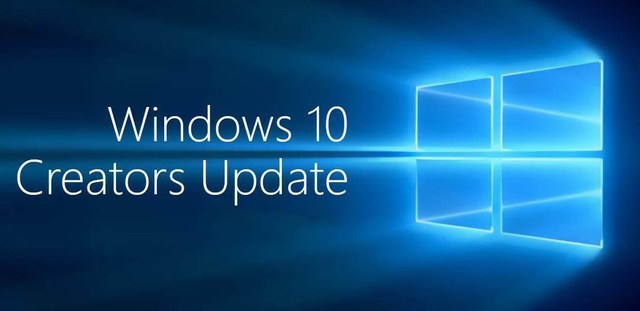 A couple of weeks ago Microsoft® started to release a new major Windows 10 upgrade to home user and small businesses' PCs. However all has not gone smoothly for Microsoft, and, if possible you will probably want to delay the update, particularly to your business PCs.
In fact if you are an enterprise looking to perform the update manually, Microsoft has urged that you don't as it may cause PCs to become unstable.
Microsoft has said that some older systems may not be able to handle the update, and they have stopped automatically pushing the update to systems that could potentially have issues. However it is still possible to manually download the update and apply it.
The advice is to wait for your PCs to become eligible for the update.
Generally the update process is designed to protect enterprises from problems like this by updating home users first. Once the update is certified as business ready, usually around 4 months later, Microsoft starts to push the update to corporate customers. The four month delay in making the update available to businesses allows Microsoft to discover any issues and fix them.
The Windows 10 Creators Update, as it is known, intends to bring improvements to the interface, improved performance, and introduce features for better security, privacy and how updates take place.
Some of the new or improved features include
The Start menu allows users to group tiles into folders

Hiding the Apps list

Display a thumbnail image of the website below each tab in the Edge browser

Microsoft Edge will block Flash content running on untrusted websites by default

Privacy updates. Upon upgrading users are presented with a

new privacy settings menu to make it easier to select what information is sent back to Microsoft.

Cortana setup assistant making it easier to set up a Windows 10 PC by verbally answering a series of Yes/No questions.

Enhancements to Windows Defender Security Center. Including tweaks to Windows Defender Advanced Threat Protection and more system health monitoring.

Update options. Windows 10 Education, Enterprise and Pro users, monthly updates can be delayed for up to 30 days after their release. Larger feature updates (such as the Creators Update) can be put off by up to a year.
A full list of features and improvements can be found here
As always, before any upgrade, whether software or hardware, we strongly recommend fully testing the hardware. Without a reliable hardware base, adding new software to an unstable configuration can produce another set of issues that may be confused with the software such as Windows 10.
Pc-Check Windows, Eurosoft's Windows-based diagnostic solution, is ready for the new Windows 10 update. Users and service providers can reliably test PCs in Windows 10 with over 100 unique different diagnostics, plus countless unrestricted scripts and multiple-component testing, giving you the greatest testing coverage available.
Eurosoft users operating with Pc-Check Windows version 3.00 can test Windows 10 machines and also continue to test in older versions of Windows. If you are running an older version of QA+Win you will still be able to test Windows 8.1 and older to Windows XP SP2, but will not be able to test the latest Windows 10 machines. If you need to test Windows 10 machines, verify that you are running the latest version of Pc-Check Windows. If you are not contact Eurosoft today for an upgrade.
---
Written by Kristian Harris, Eurosoft (UK) Ltd.