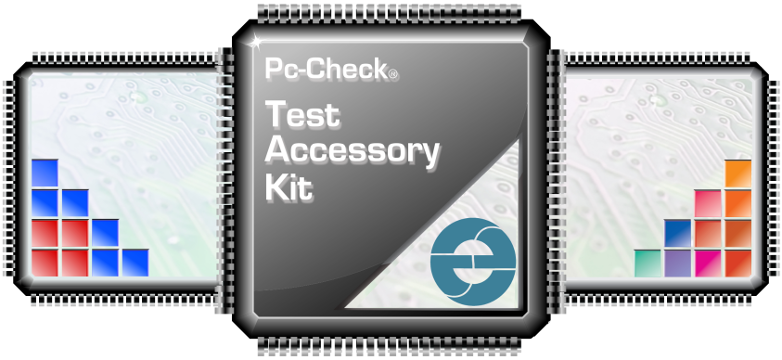 PC Diagnostic Test Accessories and Tools for PC Support
Get the Most Performance Possible from Eurosoft Diagnostic Solutions with Eurosoft Test Accessories
Eurosoft Test Accessories enhance and complement Pc-Check® UEFI, Pc-Check® Windows® and Pc-Check® with hardware diagnostic and test processes for communication, media and system performance.
PC Diagnostic Test Accessories complement and extend the test and diagnostics provided by current software solutions
PC Diagnostic Test Accessories fully support the entire PC diagnostic, test and assessment program
PC Diagnostic Test Accessories validate Serial, Audio and USB ports
PC Diagnostic Test Accessories confirm CD-ROM and DVD Drive operations
PC Diagnostic Test Accessories are designed to universally support the Eurosoft diagnostic software for enhanced peripheral testing
Maximizing Test Coverage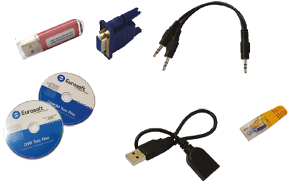 To complete hardware diagnostics, testing and assessment, PC manufacturers and service providers need a set of effective PC Test Accessories in order to test the various ports on the PC such as USB and audio. PC Test Accessories build on Eurosoft's proven and widely installed solutions by providing additional test and diagnostic routines for both industry and individual users.
Extend and enhance your test procedures with Eurosoft's proven PC Diagnostic Programs and unique test accessory hardware. Each computer testing accessory is developed to work specifically with Eurosoft's test programs providing you with independent and reliable test results of peripheral ports and media devices.
Why Bother?
Testing PC components internally is important; the testing of external communication ports is equally important. A wide variety of peripherals such as printers, external hard drives, and external cooling fans rely on functioning USB ports. Many electronic devices exist today that can utilize USB ports for battery charging and operation such as Android phones and portable media devices.  Despite the emergence of Bluetooth enabled sound systems, most external audio systems and headphones still depend on fault-free audio ports.
Eurosoft PC Test Accessories include: USB Preferred Port Plugs™, Serial Loop-back Plug, Audio Test Cables, DVD Test Discs™,  CDROM Test Discs™,Network Test Plug and USB Extender
Thousands of PC manufacturing and service organisations throughout the world have adopted Eurosoft's diagnostic and process management solutions
PC Diagnostic Test Accessories are supported with regular upgrades and updates to support the very latest hardware developments
Testing Needs:
Testimonials | News | Buy Now


Our other products: